The "Power" Universe Saved the Best Spinoff For Last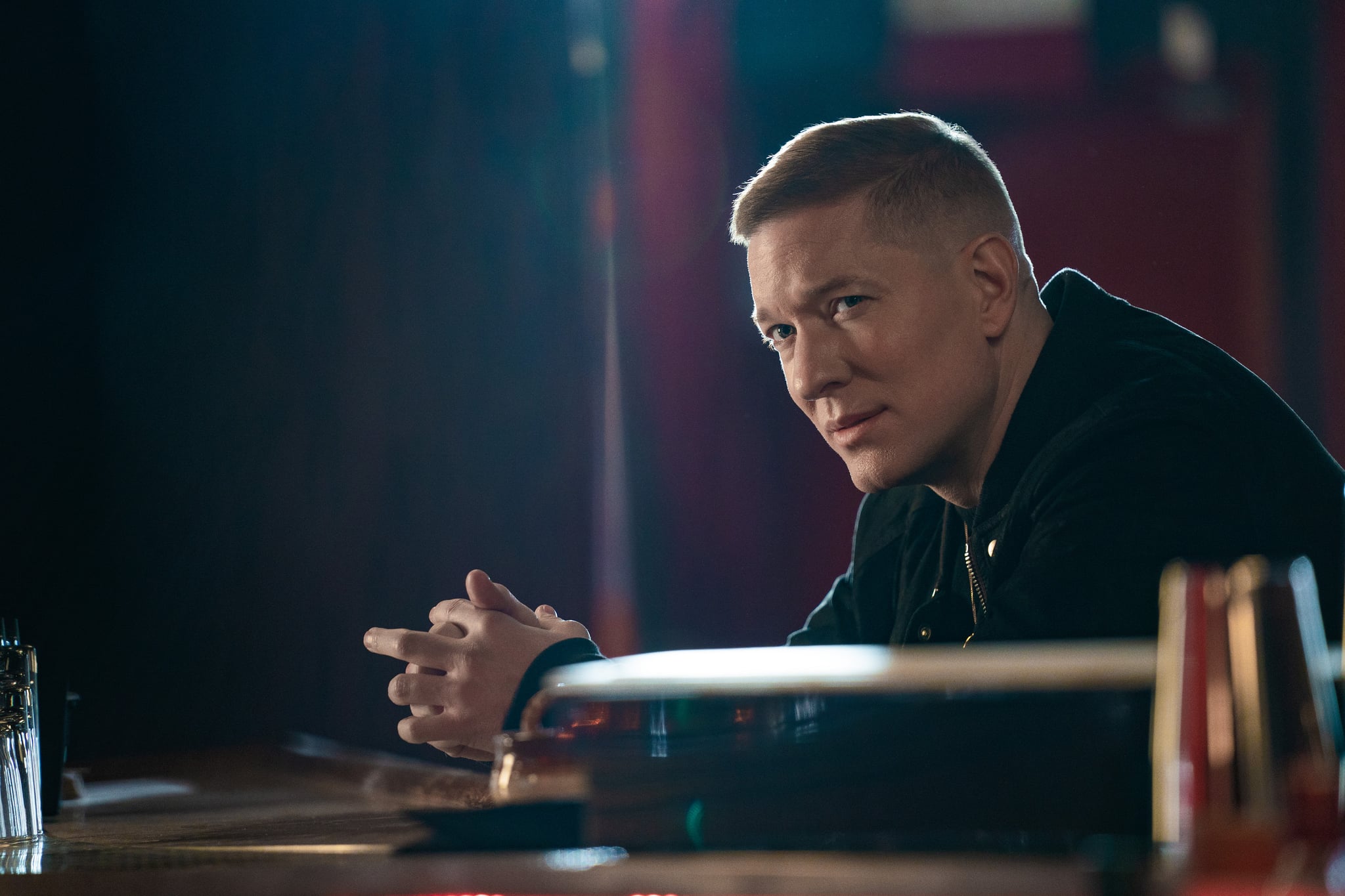 Tommy Egan's long-awaited "Power" spinoff finally debuts on Starz this month. The new series picks up right after the explosive season one finale of "Power Book II: Ghost" and ties back to its parent show. After losing his best friend, the love of his life, and the only city he's ever known, Tommy (played by Joseph Sikora) trades in his dark past in New York City for a new Chicago adventure in "Power Book IV: Force." There, he gets acquainted with new crews, new foes, and new rules on his quest to become the city's biggest drug dealer.
"I think it's just an incredible testament to the evolution of the creative force behind the 'Power' world."
According to executive producer 50 Cent, "Power Book IV: Force" is a "natural spinoff" in the "Power" universe, despite arriving nearly two years after its predecessor ended. "I thought it was going to be the first one out," Sikora tells POPSUGAR of his spinoff's timeline, adding that he's thrilled that fans are still just as eager to watch it. "I think it's just an incredible testament to the evolution of the creative force behind the 'Power' world . . . so I'm just proud to be amongst such talented people and to live in this character and to find Tommy without anything."
In the words of Sikora, the spinoff series finds a "hustler and gangster from Southside Jamaica, Queens, [who] has been forced out of what he would consider his soul, his life blood, and his skin — New York City." What results from this stems from the death of his childhood friend and former partner in crime, Ghost (played by Omari Hardwick). The last time we saw Sikora's character, Tommy had just escaped a murder charge by faking his own death to get authorities off his back. However, Tommy adds another enemy, Monet Tejada (Mary J. Blige), to his running list on his way out of town after he tries to kill his godson, Tariq St. Patrick (Michael Rainey Jr.). With so many people against him, Tommy makes a plan to leave his beloved city behind in his rearview mirror in hopes of a fresh start.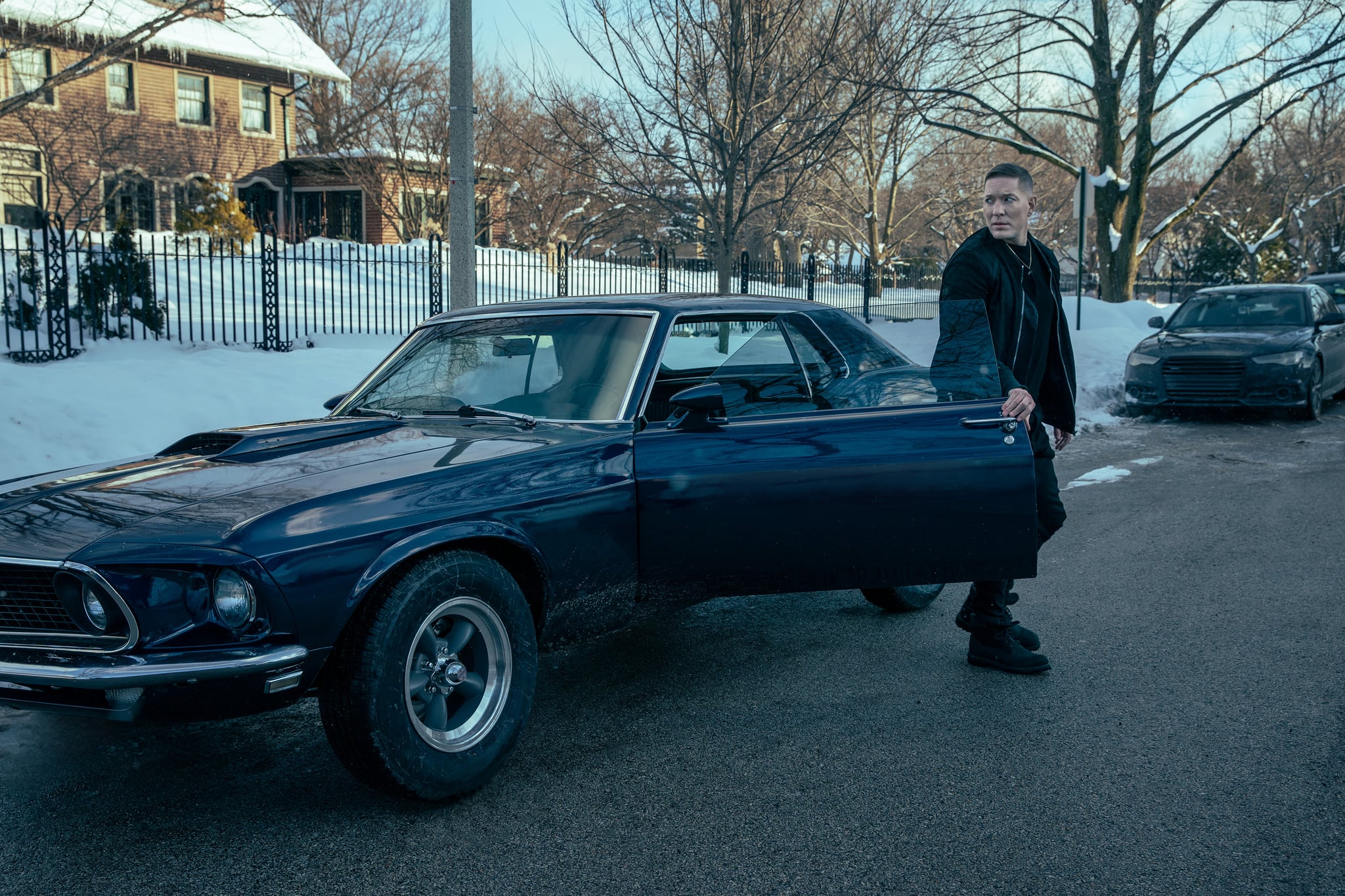 Like many passionate "Power" fans, Sikora was eager to see where his character's story would finally go, but it took some patience to see it through. "50 [Cent] will tell you that he told me, 'Just relax, it's coming,'" he tells us. "And as everything that 50 promises, it happens." For Sikora, the most thrilling part of Tommy's new journey is seeing how he takes control of his new environment in his own way. Between Ghost and Kanan (played by 50 Cent), Tommy has already been through hell and back, but now he's finding his footing in Chicago on his own terms. "There's no backup. There's nobody to call. He's got to do this himself. He's got to build from here," Sikora says. "So that's going to be the exciting part for the audience. How does Tommy put everything together? How did Tommy get to be the Tommy that we saw in episode one of 'Power'? Now we're going to get to see how Tommy puts things together and makes his own organization."
"Now we're going to get to see how Tommy puts things together and makes his own organization."
As we've seen in every other rendition of "Power" so far, the concept of family drives the plot of the shows and, more importantly, acts as motivation for every single character. However, that theme could potentially be absent from "Power Book IV: Force" since Tommy seemingly has no help from the St. Patricks or even his own family. "Every other part has organic family that's in it, and Tommy has always tried to make his own family," Sikora explains. "So what is that? How is that going to look in Chicago? Like who's going to fit into those familial [roles]? Is it going to be Kate, who's disowned him, or is it going to be new people . . . Who is Tommy going to choose to align himself with?"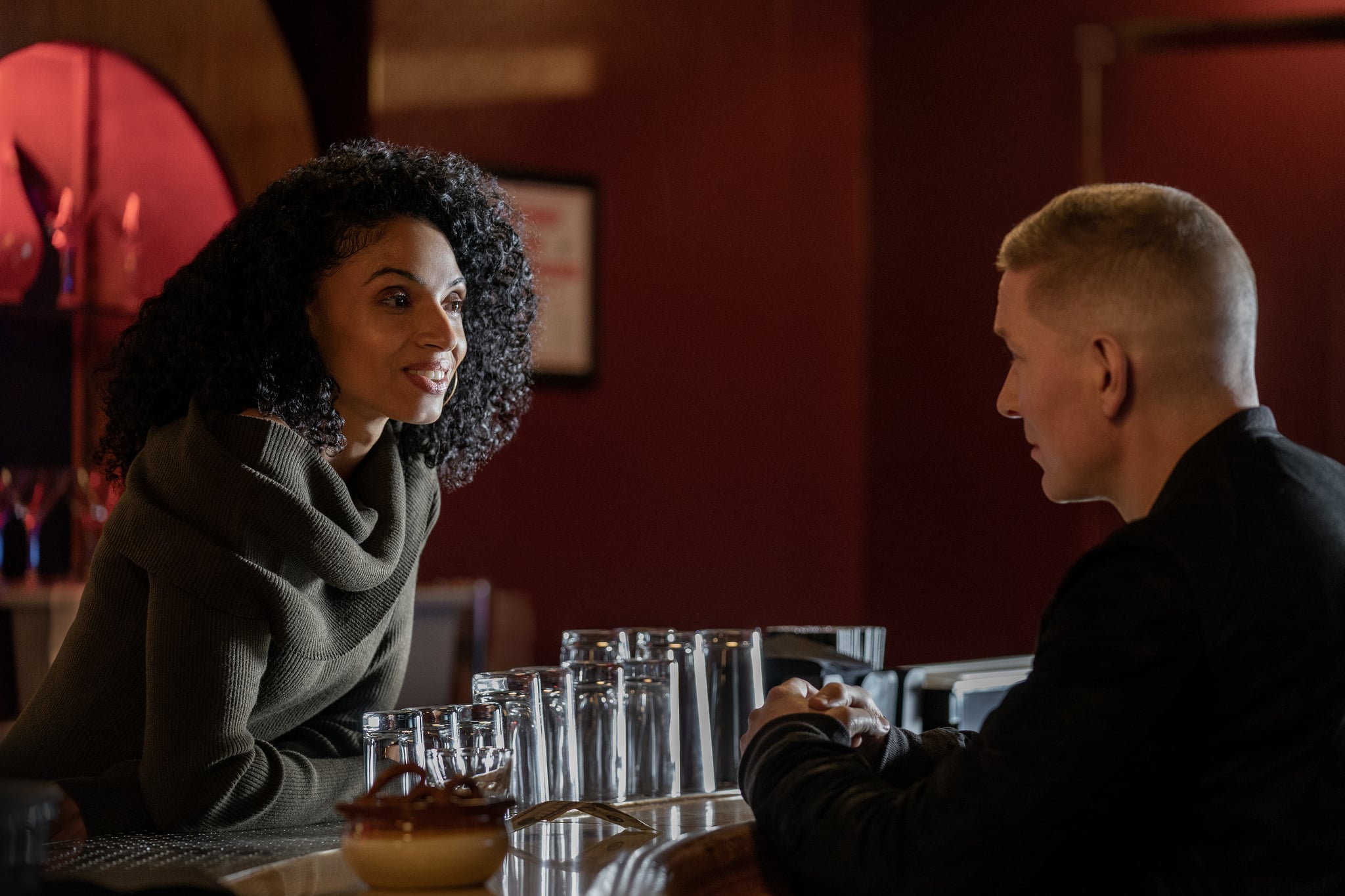 As the "Power" universe expands once again, "Power Book IV: Force" opens up a whole new world of uncharted territory and new faces ready to carry the torch. According to Gabrielle Ryan, who plays Gloria, every member of the cast is a huge fan of the "Power" franchise. Shane Harper — whose character, Vic Flynn, is wrapped up with Ryan's — adds that the highly anticipated spinoff is "the one fans have really been waiting for."
"It's something you know is already successful, and you just want to keep that going as we tell a different chapter in the story," Anthony Fleming III (who plays JP Gibbs) adds. "It's been an honor to take the reins and be a part of it. . . . It's just a sense of excitement that goes with this universe because it's taken over." Self-proclaimed "die-hard" "Power" fan Kris Lofton (who plays Jenard Sampson) describes being a part of the show as a "surreal" feeling and even adds that he feels he owes this moment to the show's fan base, considering the long wait.
Aside from the sex, drugs, violence, and rock 'n' roll aspect we've come to love about "Power," the fans are the next best thing. "I've never seen fans like this before," Isaac Keys (who plays Diamond) remarks with astonishment. "The fans for this universe, they're unapologetic, they're honest, they're opinionated. And I think that makes for great conversation because if you're not being talked about, then you're irrelevant." To Keys, the fan engagement makes the show that much more riveting, especially as an actor — even if it does put the cast in a more vulnerable position to be critiqued. "As actors, we have to understand that we're playing a character," he says. "We just want to bring life, authenticity, and passion to [these] characters to give these fans something to watch because that's who's most important."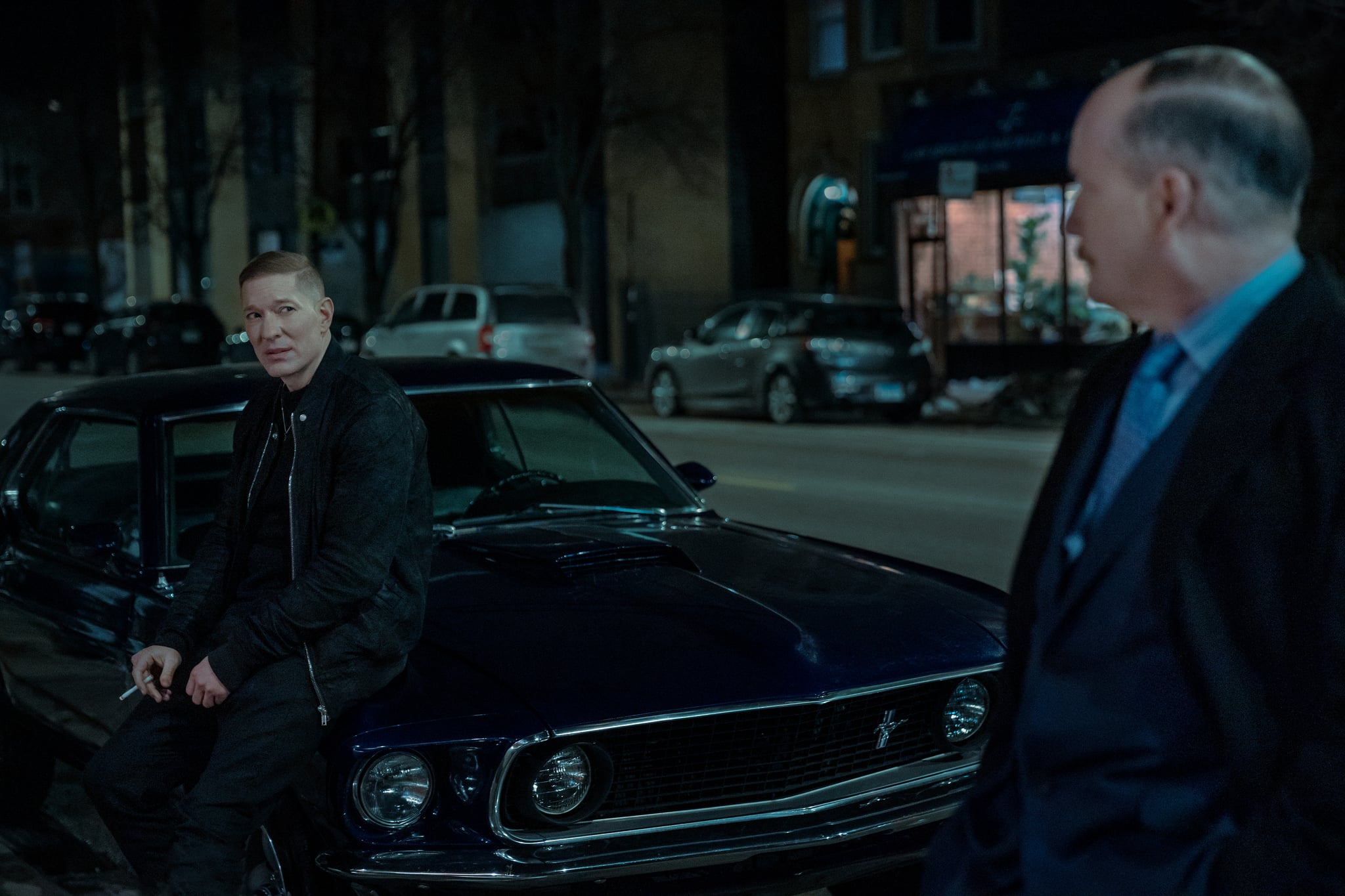 Curious minds are probably wondering if any familiar faces will pop up in the new spinoff series, but Sikora assures us that Tommy is the only close tie to "Power" that we'll need to see. "I think that's why they call it the 'Power' universe, quite honestly. We don't have to necessarily see old faces from the 'Power' show because we see Tommy, and Tommy is that connective tissue. 'Power' really turned into this love affair of brothers between Tommy and Ghost, and that relationship took a dynamic turn . . . so now the real evolution of that is wherever Tommy goes, 'Power' goes with him. But is Tommy truly ever able to escape New York? And if so, when and how will he be followed into the city of Chicago? Our departures are never as big as we think they are."
"I think we're going to be the best spinoff."
Just as "Power" continues to follow Tommy in his new chapter, so does Sikora's character name when he's out and about in public. At this point, Sikora says, "I've gotten used to it, [and] I wear it as a badge of honor." That alone speaks to how powerful (pun intended) the "Power" universe has grown to be. "Power Book IV: Force" has a lot of high expectations around it already, but the cast have no doubts that it will meet, if not exceed, fans' standards. "I think we're going to be the best spinoff," Lili Simmons — who plays Claudia "Claud" Flynn — declares. "I think the fans are going to get what they want and then some."
"Power Book IV: Force" premieres on Starz on Sunday, Feb. 6, at 9:15 p.m. ET.