Sarah Snook Reveals Pregnancy at "Succession" Season 4 Premiere: "It's Exciting!"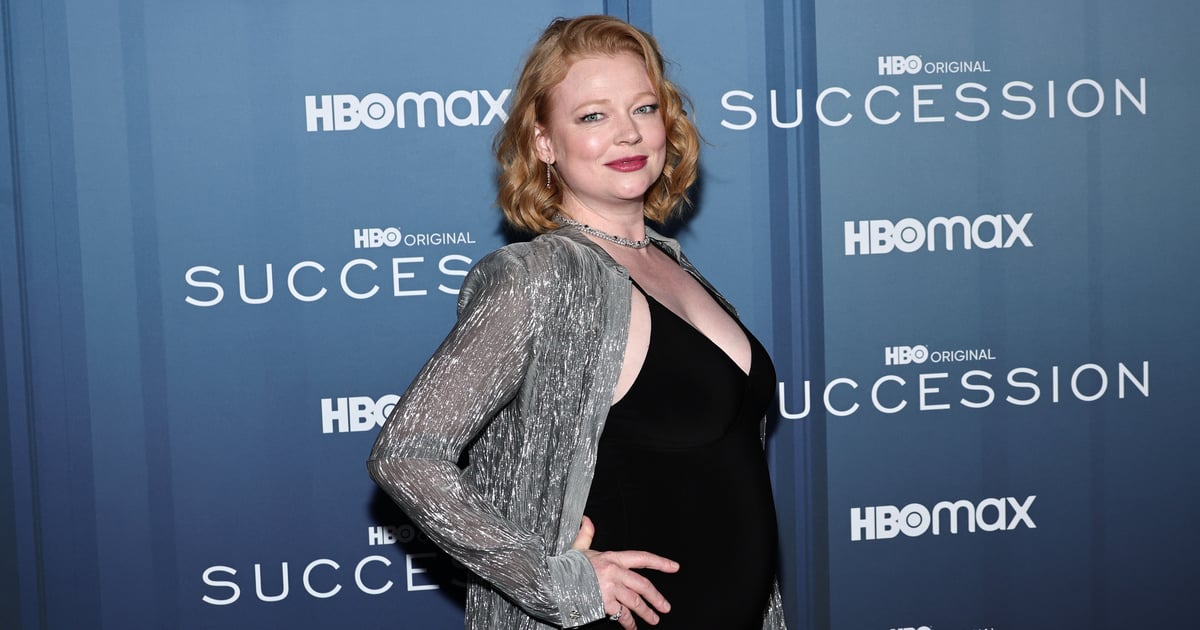 Sarah Snook is going to be a mom! The 35-year-old actor revealed her pregnancy at the New York City premiere of "Succession" season four on March 20, cradling her baby bump on the red carpet. Reps for Snook did not immediately respond to POPSUGAR's request for comment.
"It's exciting!" Snook told Entertainment Tonight at the premiere. "I feel great," she continued, adding that she's "at 32 weeks," so she has "like two months" to go. Snook also noted that she was pregnant while filming "Succession"'s upcoming season. "I mean, you couldn't super tell," she added. "Because it's not super big, at least at the moment."
Snook married comedian Dave Lawson in a private ceremony in 2021. "We've been friends since 2014, lived together, traveled together, always excited to see each other, but totally platonic," she told Vogue Australia that year. "We've just never been single at the same time. I proposed and we got married in February in my backyard."
In "Succession," Snook stars as Shiv Roy, the only daughter of billionaire media magnate Logan Roy — who, despite professing her disinterest in the company early on in the show, goes on to launch a full-on attempt to take over her dad's empire in later seasons. The show's fourth and final season premieres on HBO Max on March 26, so fans will likely see some resolution for the Roy siblings sooner rather than later.
For Snook, the show's conclusion came as an unpleasant surprise. "I was very upset," she told the Los Angeles Times of finding out the show was ending during the final table read. "I felt a huge sense of loss, disappointment and sadness," she continued. "It would have been nice to know at the beginning of the season, but I also understand not being told until the end because there was still a potential that maybe this wasn't going to be the end. Emotionally, all of us weren't necessarily ready to be done with the show because we love each other so much," she added. "But everything has to come to an end, and it's smart not to let something become a parody of itself."