Pink Brought Her Kids – AKA Her "Entourage" – to the iHeartRadio Music Awards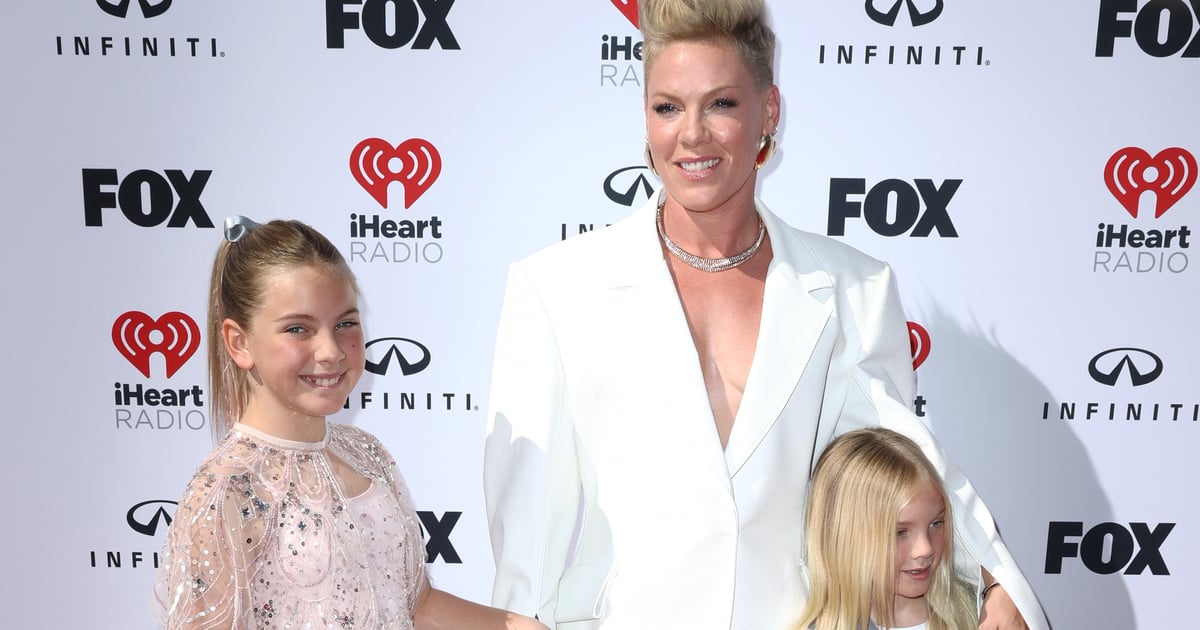 Pink has the cutest dates for the iHeartRadio Music Awards, there's no question. The singer walked the red carpet in Los Angeles on March 27 with her talented children, Willow, 11, and Jameson, 6. Pink shares her kids with her husband Carey Hart, and called the sweet siblings her "entourage" while walking the red carpet ahead of the show, during which Pink will be honored with the iHeartRadio Music Awards's icon award.
During a recent interview, Pink spoke about how motherhood has impacted her approach to music and the industry. She said during the appearance on "The Kelly Clarkson Show" that one of the songs on her most recent album, "Trustfall," was inspired by her kids. "I did 'All I Know So Far' because the older I get, the less I know. But this is what I have to give you: my experiences," she told Clarkson. "You can't borrow my knowledge, but I can at least say it out loud."
Keep scrolling for more photos of Pink and her children at the 2023 iHeartRadio Music Awards.