Jennifer Aniston Can't Believe BFF Adam Sandler Is Considered a Style Icon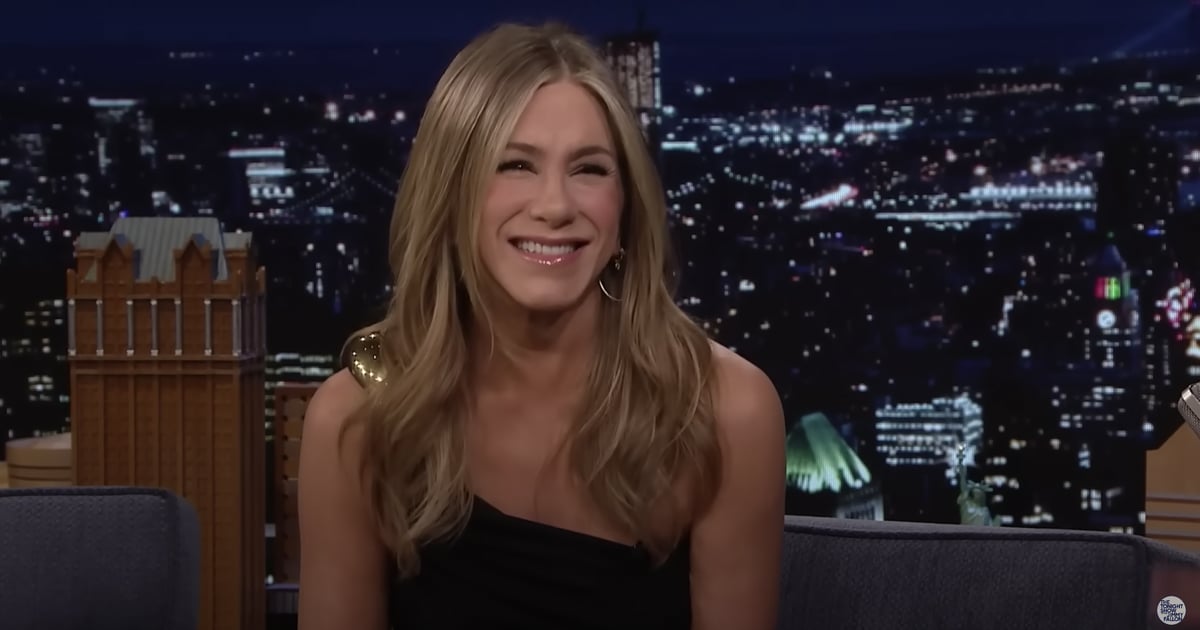 Jennifer Aniston and Adam Sandler have the deli to thank for their 30 years of friendship. In a March 21 appearance on "The Tonight Show Starring Jimmy Fallon," Aniston remembered how it all began, poking fun at her friend of over three decades. "We met at Jerry's Deli on Ventura Boulevard when we were 20 and 22," she said. But according to her, their friendship is less about sage wisdom and more about looking out for one another.
"If I get anything from him, it's, 'What are you doing?!' usually based on someone I'm dating," she joked. "But I very much love to take care of him. He's so concerned with taking care of everybody else, which he really does, and he doesn't take care of himself. I'm sorry to call you out on national television, Adam, but you have to know this." On the set of "Murder Mystery 2," she said she would often make smoothies or pull from her arsenal of medicinal herbs to help him after a long day of filming. "I'm like the mobile pharmacy. I'm the set medic."
Just a few days prior, Aniston honored Sandler with the Mark Twain Prize for American Humor on March 19, showing her support at the Kennedy Center alongside celebrities like Drew Barrymore, Chris Rock, and Pete Davidson. Still, she couldn't help but laugh at the fact that Sandler actually wore a suit for the ceremony. "He kind of looks like he's just playing dress up," she told Fallon. "He just seems very uncomfortable." An outfit that Sandler is seemingly more comfortable in? Basketball shorts and a t-shirt, for sure.
Aniston remembered one particular "nice dinner" in Italy in which Sandler completely misread the dress code. "He shows up in basketball shorts. Satin basketball shorts with white piping, and Nike high tops, and a turquoise velour [shirt] that had no relationship to the [bottom] half," she said incredulously. "Vogue, you know, basically made him a style icon," she said. "Now he's like, 'Vogue said I'm amazing like this!' so thanks, Vogue."