Frank Ocean Might Finally Be Making His Comeback After 7 Years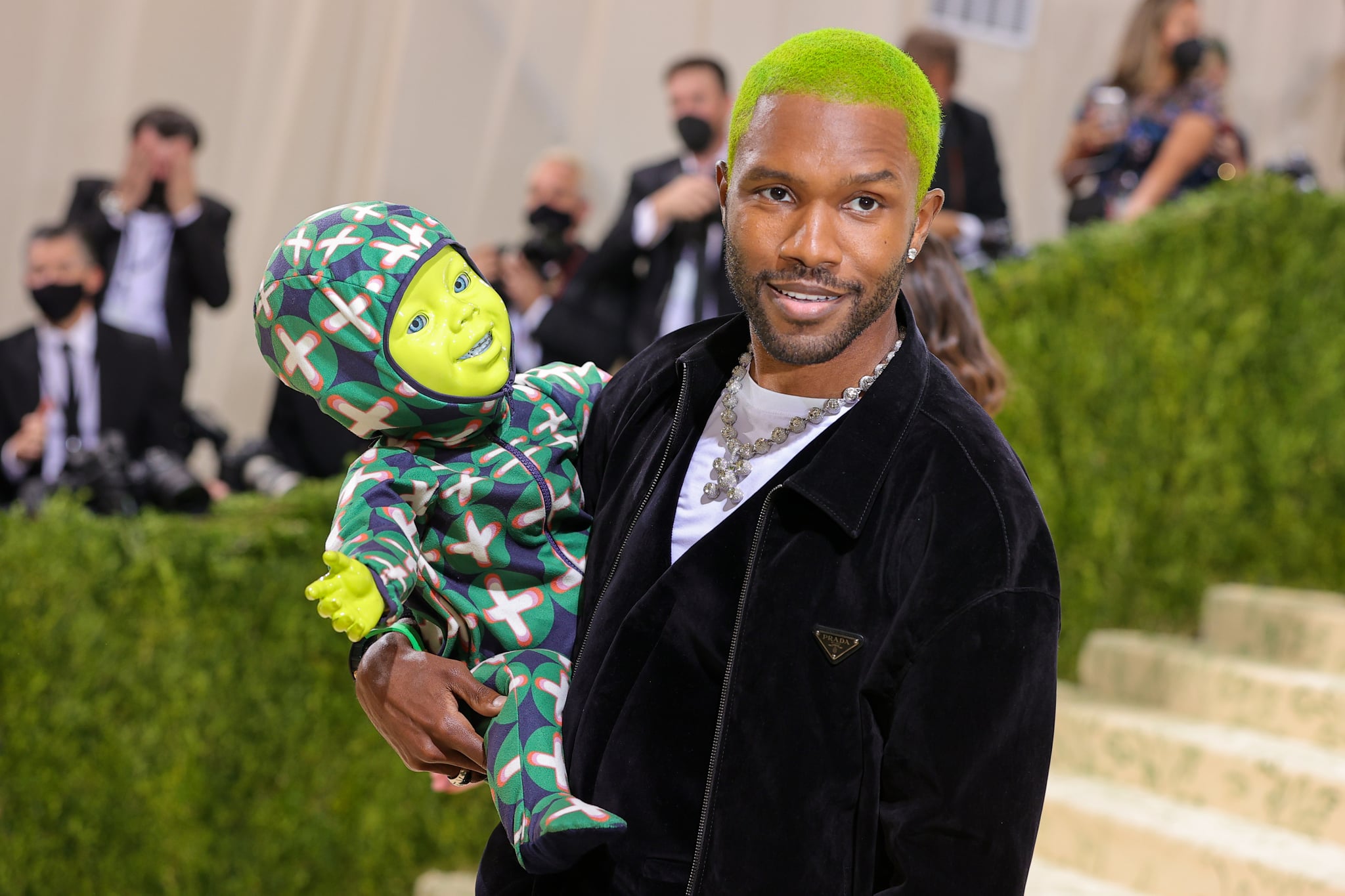 Image Source: Getty / Theo Wargo
Frank Ocean broke all the rules in 2016. Marked by its heart-shattering vocals, "Blonde" was an intimate and expressive sophomore album met with critical acclaim and continued devotion from fans. From "Nikes" to "Godspeed," the sorrowful lyrics had us hooked, but before the static-laced notes of "Futura Free" trickled to a finish, he was gone. Now, nearly seven years later, Ocean's hiatus may finally be coming to a close. On Jan. 10, Coachella confirmed the singer as a headliner at the 2023 festival alongside Bad Bunny and Blackpink. With the festival inching closer every day, fans are issuing one heartfelt plea: where's the new album, Frank?
Ocean's lyrics have become the soundtrack to moments of solitude post-heartbreak and late-night social media scrolls. Even all these years later, Twitter is still flooded with lyrics from "White Ferrari" paired with crying gifs. It's evident that the impact of Ocean's music is palpable, but the absence of anything new from the artist hits just as hard.
Ocean hasn't been completely quiet, however: since "Blonde," he's sporadically released singles and made feature appearances. In 2017, he appeared on JAY-Z's "Caught Their Eyes." He also collaborated with Calvin Harris on "Slide," A$AP Mob on "Raf," and Tyler, the Creator on "911 / Mr. Lonely." There was also his cover of "Moon River" released on Valentine's Day in 2018, and more recently, he shared the tracks "Dear April" and "Cayendo" in 2020.
Frank Ocean's New-Album Details
In September 2022, the singer wiped his Instagram clean, drumming up speculation and anticipation about his new musical era. Half a year has gone by, however, with nearly no additional updates. On the 10th anniversary of his debut album, "Channel Orange," in July, the singer released a 35-minute instrumental with psychedelic undertones on an episode of his Apple Music series, "Blonded Radio." Ocean also updated his website with new merch, including "Blonded Radio" T-shirts and a "Channel Orange" poster.
In January, Ocean released another poster telling the story of a "fictional recording artist" who preferred singles over the "outdated" album distribution model prevalent in the recording industry. At the end of the text, the passage hinted at the idea that Ocean may have changed his mind and decided to favor albums once again. "The Recording Artist has since changed his mind about the singles model, and is again interested in more durational bodies of work," the poster read.
Ocean's personal brand of mystery, while suspenseful, has left fans on edge as we scour his social media accounts for even a morsel of something new. After countless scans of his profiles for cryptic hints at a new project, no album title, tracklist, or release date has been confirmed. The anticipation has even led to the creation of fan accounts such as Twitter user @DidOceanDrop, who provides daily updates on whether or not Ocean has dropped a new album. While the tweets to date have been a resounding mix of "no," "nahhh," and "no not at all" since 2018, Ocean's fanbase remains poised to leap on the news as soon as he deems the album complete.